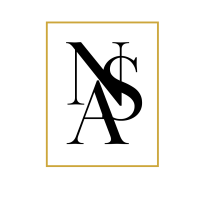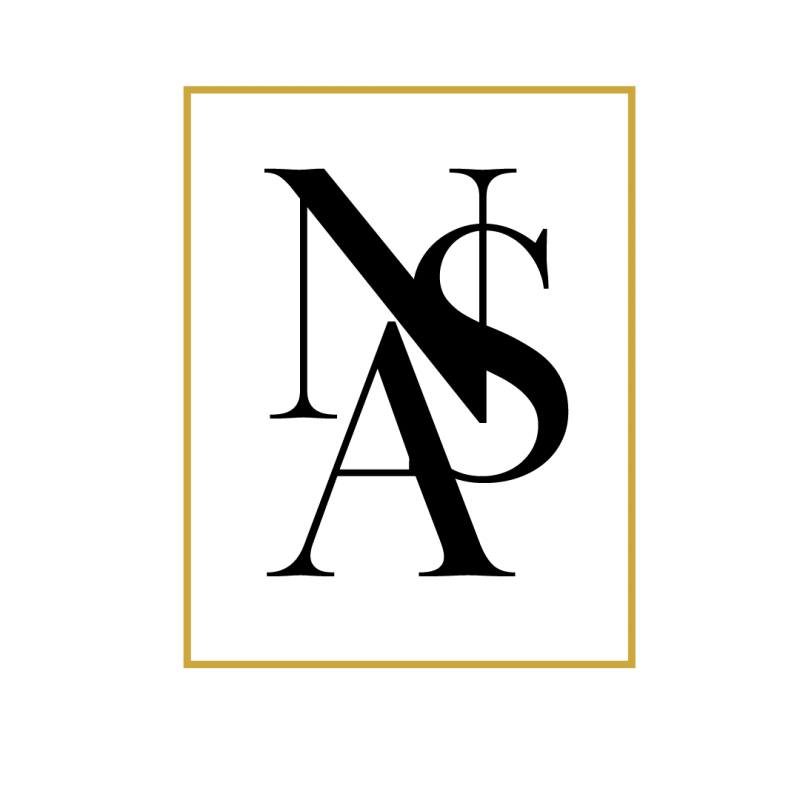 Established in 2015, N.A.S. has set the standard for the DJ/Entertainment industry in Chicago area. Since the beginning, our number one priority has been simple — to meet or exceed our client's expectations for their event entertainment. Individually catering to your event, your style, your taste, our DJs began performing in night clubs, private events, and various weddings in the past. We don't press play and walk away. We read the room, mix on the turntables live, and keep your guests engaged and dancing all night.
We take it one step further in having a vested interest in the planning aspect of your big day. We feel the importance of not only playing a great selection of music to dance to, but also understanding the importance of following the program. We will work closely with you during the planning process leading up to the day of your event. We will use our vast experience and suggest various options for you to make your night one to be remembered. Prior to your event, we will carefully study your program, your timeline and touch base with you throughout the allotted time on the day of to ensure that everything that was planned is executed accurately and in a timely manner. With our company's standards, level of professionalism, our DJ's talent, and experience, you can be assured that Nicky Avalo Studios will meet your highest expectations for your event entertainment.
We are headquartered in Chicago, Illinois and offer services all across the United States!
NICKY AVALO STUDIOS
Executive Staff
LIGHTING PARTNER
i-Illuminate Events
i-Illuminate Events is a small homegrown stage lighting and production business that was founded by Thomas Hrametz to design and market affordable stage lighting and production for live events. Their production value contributes flash and panache to the live performers and gives an atmosphere that all audiences will remember and enjoy.
Dear Nick & Sean,
Thank you for being part of our special day. We appreciate your kindness and flexibility during these times — we are so glad it worked out this way!
THANKS SO MUCH,
ROSIE & DOM
WORK WITH US!
Join Our Team
Nicky Avalo Studios is growing and we are seeking out the best DJs, sound and lighting techs, MC's, team members, and more in the Chicagoland area and the surrounding suburbs! If that's you, please apply today!
Kayla Davis
Hi guys! I'm a Kayla! I'm a Chicago native. I have a huge passion for events, music, and especially weddings. When I'm not setting up events, I'm taking photos or keeping up with my classes. I love learning and creating new experiences. I hope to be able to help make your special occasion be as memorable as it can be!
Sonia Luna Prenneis
Sonia aka Sunny is a self-taught Social Media Marketer with a background in both graphic design and photography. Clients include Keller Williams Performance Realty, a prominent Boston corporate photographer- Nicole Connolly, as well as a personal house plant brand called The Grass Room.
Alexandra Killinger
I grew up in Southwest Iowa, and went on to graduate with a degree in Business Administration and also played competitive volleyball! Working with N.A.S. allows me to pursue my passion of helping others by communicating with clients to create an experience they will never forget! I look forward to speaking with you all!
Kaitland Davis
I'm a young professional residing in Idaho who is passionate about the event industry! I love connecting with clients and helping their event come to fruition. The wedding space especially is something that excites me! It's awesome to see how happy every bride and groom is when planning their big day! When I'm not talking to clients about events, I'm either playing my ukulele, doing some photography or designing! I'm excited to be working with all our future clients!!
Kirsten Waldmann
Making other people smile is something that makes me happy. I absolutely love weddings and really any type of event you can dance at! Weddings are a favorite of mine because I love the energy people have when they find their forever. I have always been a creative person, I love seeing things come together. Music has always been something that I lean on no matter what is going on!
JBlendz
Hailing from the Chicagoland area, JBlendz got his start as a Mixshow DJ for Chicago radio stations: 107.5 FM WGCI (Bad Boyz Show), 103.5 FM- KISS (Tommy Black Show), and 92.3 FM WPWX. JBlendz appeared on MTV Spring Break 2011 as the official pool party disc jockey for the Pitbull episodes alongside Jersey Shore's DJ Pauly D. In 2016, JBlendz performed in Barcelona (Spain), Athens (Greece), and Rome (Italy). In Italy, JBlendz performed at DE PELLGRIN, TIKI TAKA, and L'ENOPUB SANT AMBROGIO in Monfalcone. JBlendz will make your next event unforgettable!!
Ben Juugin
Born in England, raised in the Chicagoland area, Ben Juugin has grown up with a love of diverse music; using his knowledge of music and skills in the piano and drums, Ben has gone down the path of a DJ/Producer. Starting out his music career in Carbondale, Southern Illinois and getting to expand to new areas,  Ben Juugin says "I really enjoy sharing my love of music with people. It's a great feeling seeing a room full of people come together dancing, having fun, and escaping their troubles for a time."
DJ ReDD
Jerrett aka "DJ ReDD" is one some would like to call dedicated to his craft. Jerrett has been DJing over 8 years; it wasn't all great starting off, but what motivated him more was his passion to fulfill his dream in the music scene. In his college years at Western Illinois University, you could find him DJing at The Ritz Night Club. Now, in today's time, his main focus is private events and weddings. Jerrett wants to show the world that his patience, practice, and perseverance will surely make you groove to his innovative styles and skills.
David Castro, DJ & Videographer
David Castro has been a music lover since he was very young, being influenced by his family's listening, cultivating an eclectic and varied catalogue of genres in his mind. He knows how to keep everyone happy and dancing. David aspires to produce more music for his DJ duo project, one day playing big music festivals around the world!
Davin Titus, DJ
While studying at the University of Iowa, Davin Titus made his  professional DJing debut at The Summit nightclub in Iowa City in January of 2018. Within 6 months and a lot of hard work to prove himself, he quickly climbed the ladder and became the famous Jungal's main headliner. His dedication and ability to energize his audience brought about even more success. Davin found himself DJing alongside acts such as: DJ Drama, LZRD, Ship Wrek, RoseDriive, Dustycloud, Benzi, Avstin James, Joe Maz, Zack Martino, and Dante The Don.
Davin Titus has now achieved residency at the Underground Nightclub in downtown Chicago. While DJing mostly open format, Davin added his own spin and instantly created a following with his growing passion, and love for all types of music. He can't wait to see you at your wedding!!
David Castro, Videographer & DJ
David has been using his creative talents for decades. Self-taught in the field of cinema and filmmaking, he has been creating videos since he was a boy. He enjoys shooting video in cinematic ways so as to make the subjects look like movie stars, so you will love it when he is behind the camera at your next gathering.
Airro
Evan Wierzbicki aka Airro is a producer DJ with 15 years of experience as a performer. His musical journeys include tours in Spain, the Netherlands and Brazil. Whether he is playing in a small club, a sold out arena, or your event he is sure to bring the party wherever he goes!
Jacob Khalil, Pianist/Singer
Jacob's voice has been heard throughout Brazil, China, Southeast Asia, Europe, and throughout the United States. He was most recently the headlining vocalist in the show, Jacob & Jordan: Pure Imagination at The Tuscany Casino in Las Vegas, NV where he and his band entertained audiences with jazz standards, current pop hits, and Jacob's original songs. As a singing-pianist, Jacob has charmed thousands of guests at corporate events, weddings, and upscale restaurants by adding his personal spin on everything from Gershwin to Ariana Grande.
DJ CID
Oscar Cid aka DJ CID – my music career had a humble and simple beginning as a little boy, always dancing and looking for new music. Fast forward to adulthood, my passion for music is sharing my talents of blending all types of music genres that will make you remember how good DJ CID was at your event. If you see me in Terminal 5, Branding Iron, or Durbins in Tinley Park, make sure to request your favorite song, and I will make sure that you dance to it.
DJ JOHNNY G
It's DJ JOHNNY G from Chicago IL. U.S.A. I've been spinning & entertaining the Chicagoland area as a club, bar & lounge DJ… who also specializes in weddings, quinceañeras, & corporate events. You can also hear me mixing live during lunch time @ 102.5 FM WBOU Milwaukee, WI & HittinHardRadio.com! I'm here to make you groove!!
Cloudia Huang, Cellist
Cloudia received her bachelor's degree in music performance and education in Taiwan, and her master's and doctoral degrees in cello performance from Michigan State University. She has given solo performances and played with numerous orchestras internationally. Her repertoire includes classical, pop, theatrical and movie music that can bring your vision to reality.  
DJ JSmooth
Dj JSmooth is a Chicago based, open format DJ with a fierce sound that's adds flavors to all of her mixes. Since starting her career in high school, JSmooth has made a reputation for being electrifying, energetic, amplified. This multifaceted DJ isn't afraid to be diverse in her sound by using several genres of music in her mixes including Top 40, R&B/Soul, and pop. JSmooth unmistakable talent and passion for music are what drives her to become an extraordinarily DJ.
DJ Steve Stylez
Steve Stylez is a passionate and committed music professional, with the talent and drive to succeed. Steve got his start here in Chicago as an open format Nightclub DJ at The Radler, Trophy Room, Joy District, PLAY & Club Lite. Steve is a Mixshow DJ for iHeart Media and can be heard on WGCI 107.5 FM on the weekends & KISS 103.5 FM weekdays at night. Steve was the Opening DJ and Crowd DJ at the United Center for both WGCI – BIG JAM Concerts in 2019 and 2020 with headliners including DaBaby, Megan Thee Stallion, Wale, Lil' Baby, Tink & Jacquees. When asked how to get to where he's at now, he said "Being persistent got me here, staying consistent will keep me here."
DJ Versatic
Mike Sigcho aka DJ Versatic is well known in the Latin community. Started his career as an open format Night Club DJ and has transitioned into the wedding industry in the last few years. Been DJing for over 5 years at night clubs and venues all over the Chicago area, places such as, VLive, Electric Hotel, and Club 2121 just to name a few. His specialty is in Latin weddings and Spanish music of all different cultures, Mexican, Cuban, Ecuadorian, Chilean, Venezuelan and many more. His passion and love in the Spanish traditions shows when he's DJing live in front of a crowd!
DJ ALEXXREY
Alex Armas aka ALEXXREY, is a producer DJ with 3 years of experience who's driving mission is to spread joy and happiness to people's lives. Alex strives to make and mix music in a way that allows people to escape reality for a moment so that they can feel truly alive and happy, feel hope for the future and feel inspired to take action in their lives.
EMMETT EIFERT
Emmett is a Wisconsin native with a passion and love for music and sound production. Since he was young, he has spent time playing multiple instruments and studying music in an effort to explore what makes music come alive. This passion, along with his commitment to excellence and attention to detail, drives him to excel as an audio technician who strives to make sure that every event is set up to have the best possible sound experience.
PPLSPPL
Emily King aka pplsppl, began DJing in 2019 after graduating from Purdue University. She loves to dance and is always excited to hear new music! Her favorite genres include Disco, House, and Hip-Hop. Aside from music, she loves to hike, and spend time with family and friends.
Ashley Taylor
Ashley has travel marketing experience and is now crossing over into the entertainment world. Travel and events are her passions, and she loves incorporating new experiences whenever there is an opportunity.  She is very excited to join a team whose goal in life is to make others happy on their special day.
Jackie Strong
Jackie is joining Nicky Avalo Studios after 20 years in the dental field. Her passion for music and social media has led her to our team. Jackie's favorite part of the entertainment industry are weddings. She feels that there is so much love between the bride and groom on their wedding day, it's contagious. Most importantly, one cannot forget the fun that is had out of the dance floor. She is beyond excited to be a part of the N.A.S. family!!
DJ Konstantin Jacé
Konstantin has been DJing, collecting records and performing professionally for over 20 years. Since his introduction to vinyl and turntables in middle school, he has performed at numerous private events, concerts, live music shows, night clubs, and festivals. A true lover of music with a broad taste and passion, he is comfortable creating the perfect vibe in almost any genre, from current pop hits to timeless love classics, and even all the way down to the rare gems in his 78rpm record collection! He has also held several long-term DJ residencies in popular Chicago hotels, venues, night clubs, and his recent clients include: The Chicago Cubs, The Peninsula Hotel, and the Museum of Science & Industry.
DJ Pantoja
Hi everyone! My name is Rigo aka "DJ Pantoja." I started off my career as a DJ back in 2000 and have done many events, such as wedding's, graduations, radio events, and Quinceañera's. I have played all over the Chicagoland area and Indiana playing at various night clubs, high school dances, and venues. I love playing all sorts of music anywhere from rock all the way to bachata including all international music. Even till this day I still use vinyl records! As a bilingual DJ, I enjoy sharing my passion of music with others. I look forward to making your night memorable!
Rachel Peters
Rachel Peters is an active performing musician who serves as the Concertmaster of Opera in the Ozarks and a member of the violin section in Orchestra Iowa. She received her Bachelor of Music degree from the University of Cincinnati and her Master of Music degree from Northwestern University. She is very passionate about increasing accessibility and equality through music through commissions of new pieces and community engagement. Peters loves playing in wedding events because she loves how it brings everyone together for celebration. When she is not playing the violin she spends her time hiking with her silky terrier named Louis.
Sean Parker
Meet Sean Parker, started as a radio DJ, inspired by playing in the prestigious festivals and arenas. Toured all over this beautiful planet… ask him about any tune in the world and he will tell you the artist. Destined to have fun, Sean has played at some of the biggest venues / night clubs in the world: Sugar Barbados, Tito's Mallorca, Barutana Belgrade, Open Air Festival Belgrade, Fortress Festival Smederevo Serbia, Cuvee Chicago, Godfreys, The Roof On The Witt, & Electric Hotel just to name a few! He's also done hundreds of weddings, corporate events, & private events!
True Vision
True Vision is a high-energy DJ/artist, based in Chicago. With the success of his last single 'Love U So' charting #9 on the Hypeddit Electronic Top 40 and #27 on the Repost Exchange Electronic Top 40, True Vision has electrified audiences with his thrilling musical style. True Vision is close to finishing his Bachelors in Professional Music Studies at Berklee College of Music, where he is advancing his skills in audio engineering and music business. He is passionate about performing and bringing audiences together, to connect with each other on the dance floor. At Nicky Avalo Studios, True Vision is excited to bring his energy and love of performance to your special event. He can't wait to be a part of your event and elevate your experience to exceed your expectations.
Peter Vander Wall
Peter jumped into videography during his freshman year of college and knew immediately that this was where he was supposed to be. He got the opportunity to start shooting weddings shortly after, and shot over 50 weddings in his first year alone. His style is a hybrid of documentary and directed – capturing organic moments as they go down and providing fun prompts and clear poses. He loves going above and beyond to make your wedding day amazing, and he can't wait to get to know you!
Bern
Erik Bernal, AKA DJ Bern is a Chicagoan through and through. He found his love for music at an early age as a drummer then proceeded as a percussionist. Live performances and practicing music has been a vital part of his life. Dj Bern took his skills and applied them to the world of DJing shortly after. He's been DJing private events, nightclubs and bars such as: The Hangge Uppe with strictly 70s, 80s, 90s music, The Original Mothers with Top 40s music and Shenanigans where a lot of karaoke nights took place! DJ Bern has no limit or restrictions! He plays it all, in English and Spanish! No particular genre, even foreign, is no problem for DJ Bern, as music is his native language. He loves to cater to the crowd and loves to see you bust a move! DJ Bern will burn up the dance floor! Prepare to break a sweat!
DJ Kurtis Rock, Des Moines, Iowa
Kurt Keasling aka Dj Kurtis Rock, a Dj Based in Iowa for over 18 years. Has DJ'd in every corner though out the state of Iowa. With over 60 weddings, and well over hundreds of other private events. DJ Kurtis Rock has DJ'd not only at night clubs in Des Moines and other Iowa cities, but also worked as a radio DJ at KOTM, and was on the morning show in Cedar Rapids for Z102.9. He also was in programming for KYOU-FOX15 and KCCI-TV. Currently Employed at iHeart Radio in Des Moines, DJ Kurtis Rock loves all music and a packed dance floor!!